Tan Leather Products
Shop
Well done –you have won at a game of hide and seek:
We have the hides you seek!
Tan Leather Products
Shop
Well done –you have won at a game of hide and seek:
We have the hides you seek!
WE ASPIRE TO BE YOUR FAIR-LEATHER FRIEND
Secure Payments
100% hassle-free and safe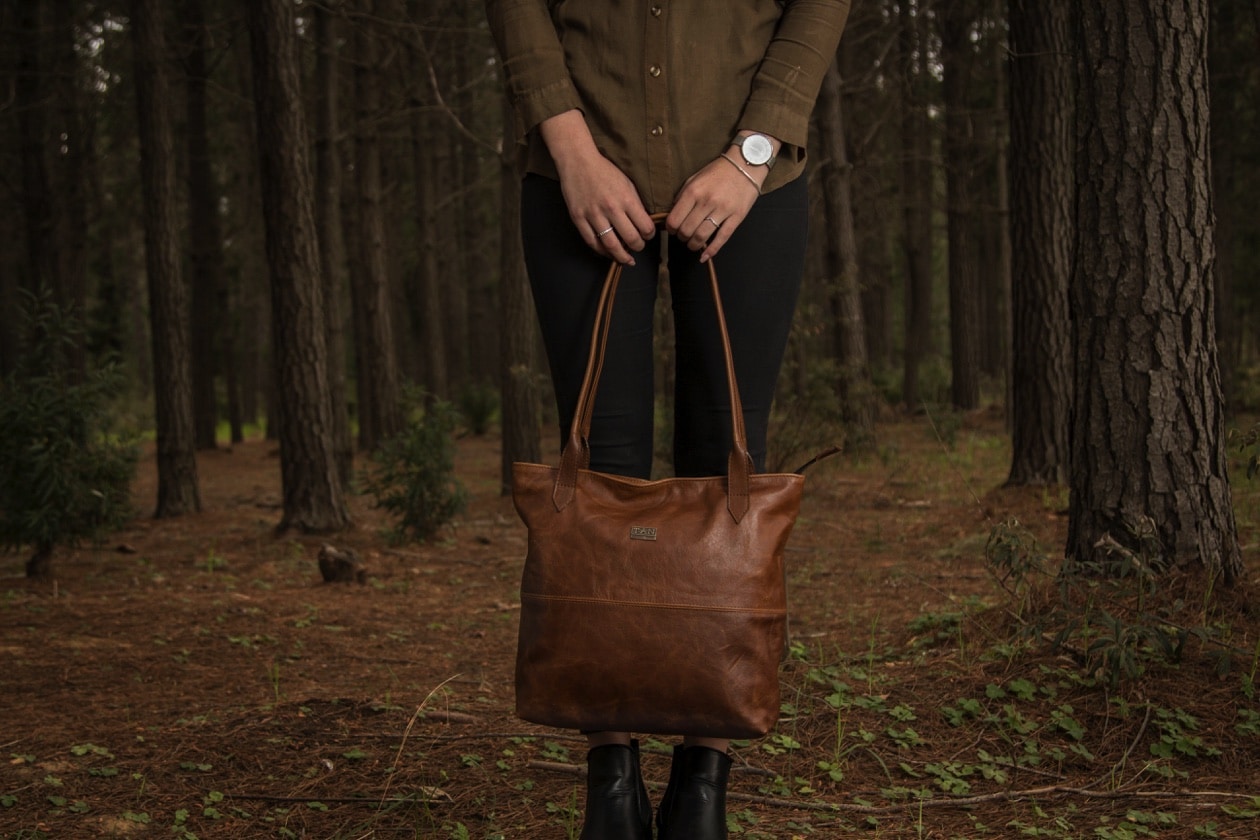 Ashley Leather Handbag
(Tote)
Ashley means "powerful and complete" and that is exactly what this big girl is about. She is strong enough to help you carry almost anything – from all your daily essentials to your shopping.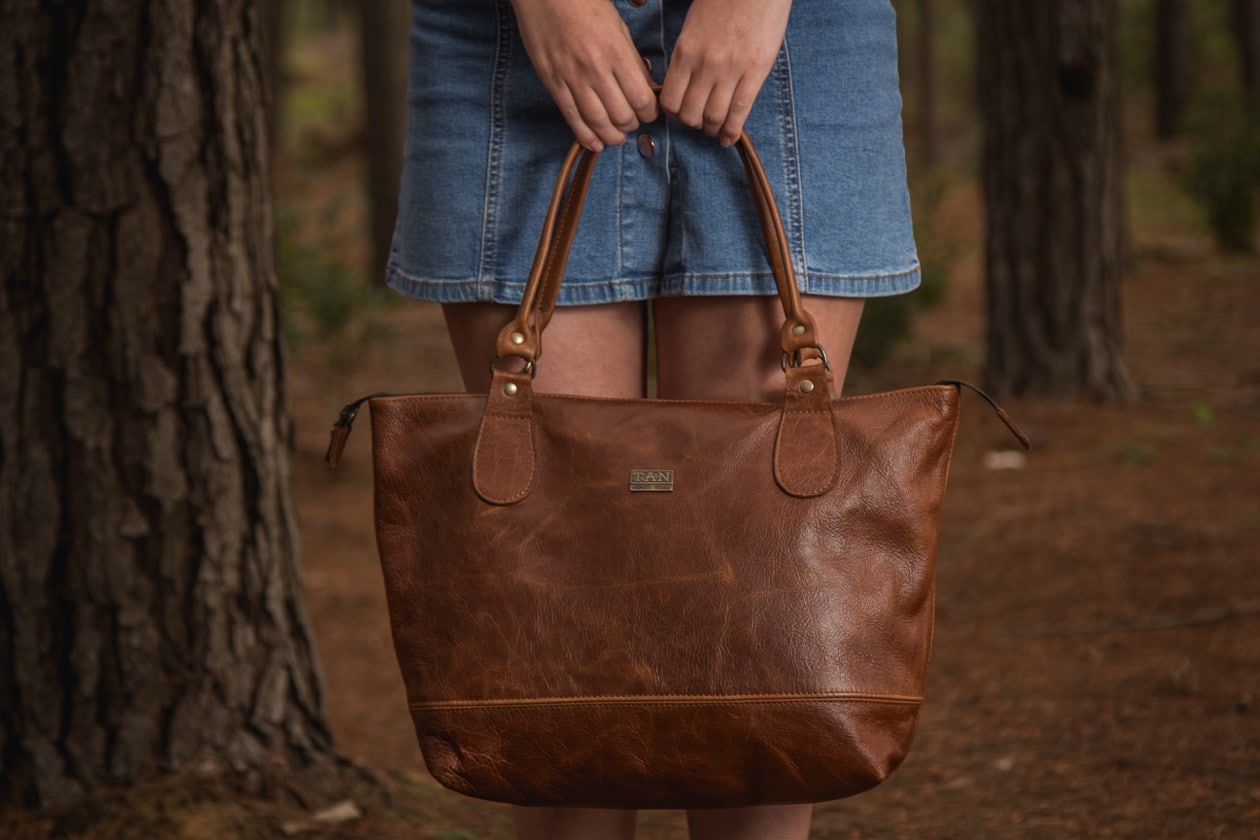 Daisy Leather Handbag
(Tote)
Like her namesake, the wildflower, Daisy is both beautifully elegant and free. This down-to-earth darling complements the work-hard-play-hard lifestyle of any free-spirited, professional female.
Taylor Leather Sling Bag
(Sling)
Taylor truly lives up to her name which means "eternal beauty". This timeless little lady's loveliness will only intensify with age as her leather grows more gorgeous. She is for everyday use.
Nina Leather Sling Bag
(Sling)
Nina means "dreamer" or "little girl" and this imaginative damsel is indeed the playmate of your dreams. She's teensy, yet roomy enough for all your toys: phone, purse, makeup and keys.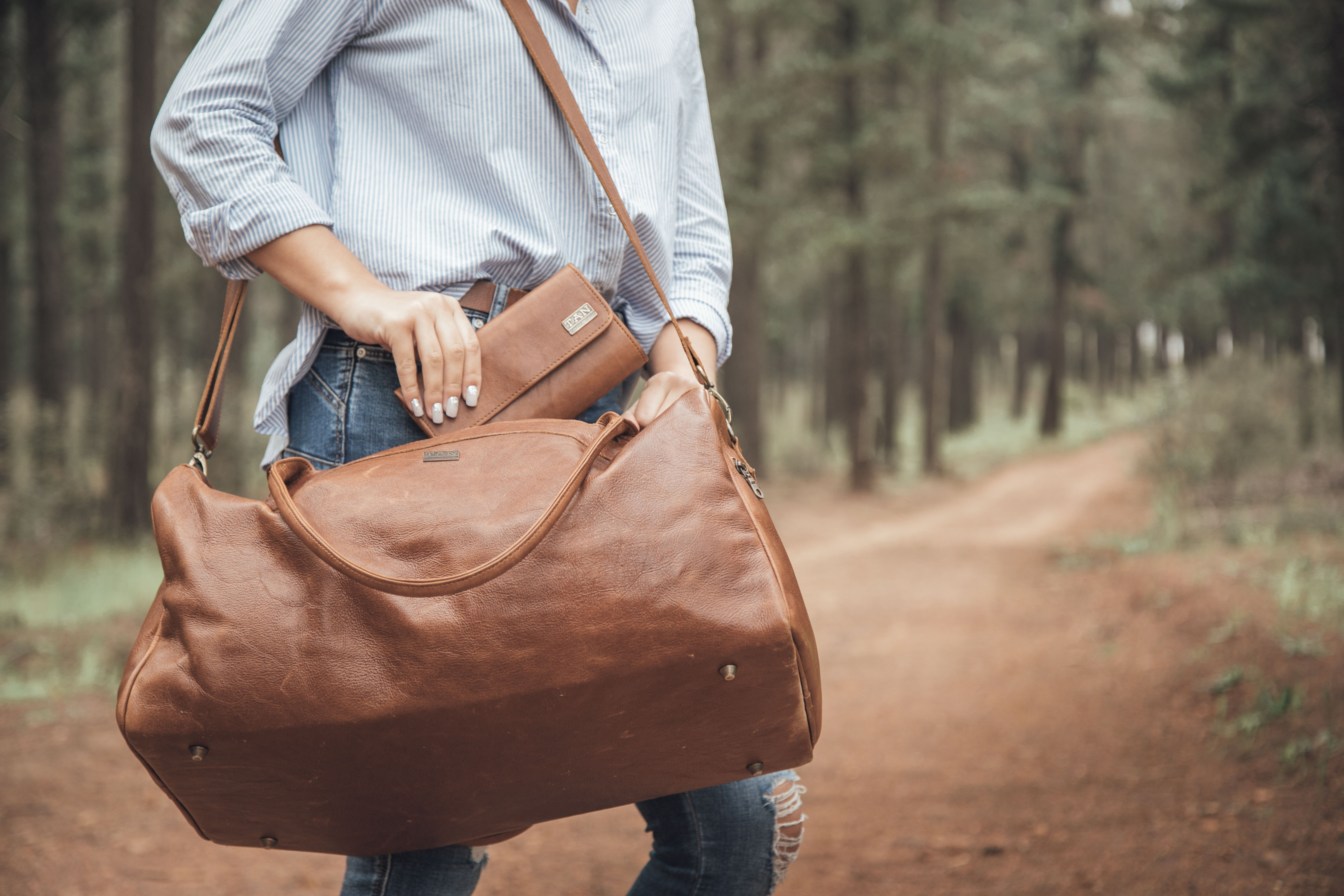 Jackson Leather Duffel Bag
(Travel Bag)
Jackson is a hard-core, athletic and adventurous leather duffel bag. This combat-ready superhero is fit to carry your stash for sport or travel. He boasts a large capacity and rustic exterior.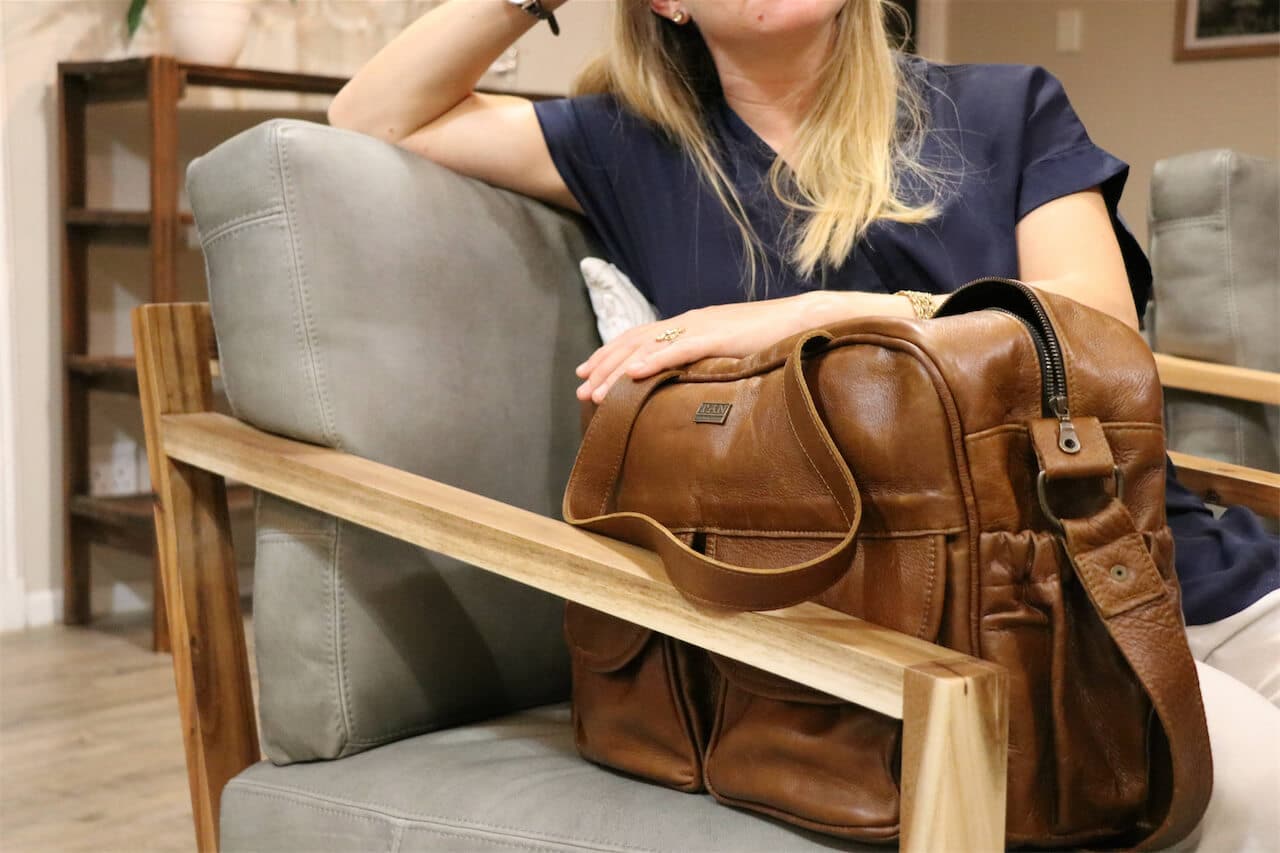 Joanie Leather Nappy Bag
(Mommy Bag)
Joanie is gracious, yet strong; affectionate, yet practical. This genuine leather nappy bag speaks of modest elegance, while on the inside she is able to host the most inelegant mommy paraphernalia.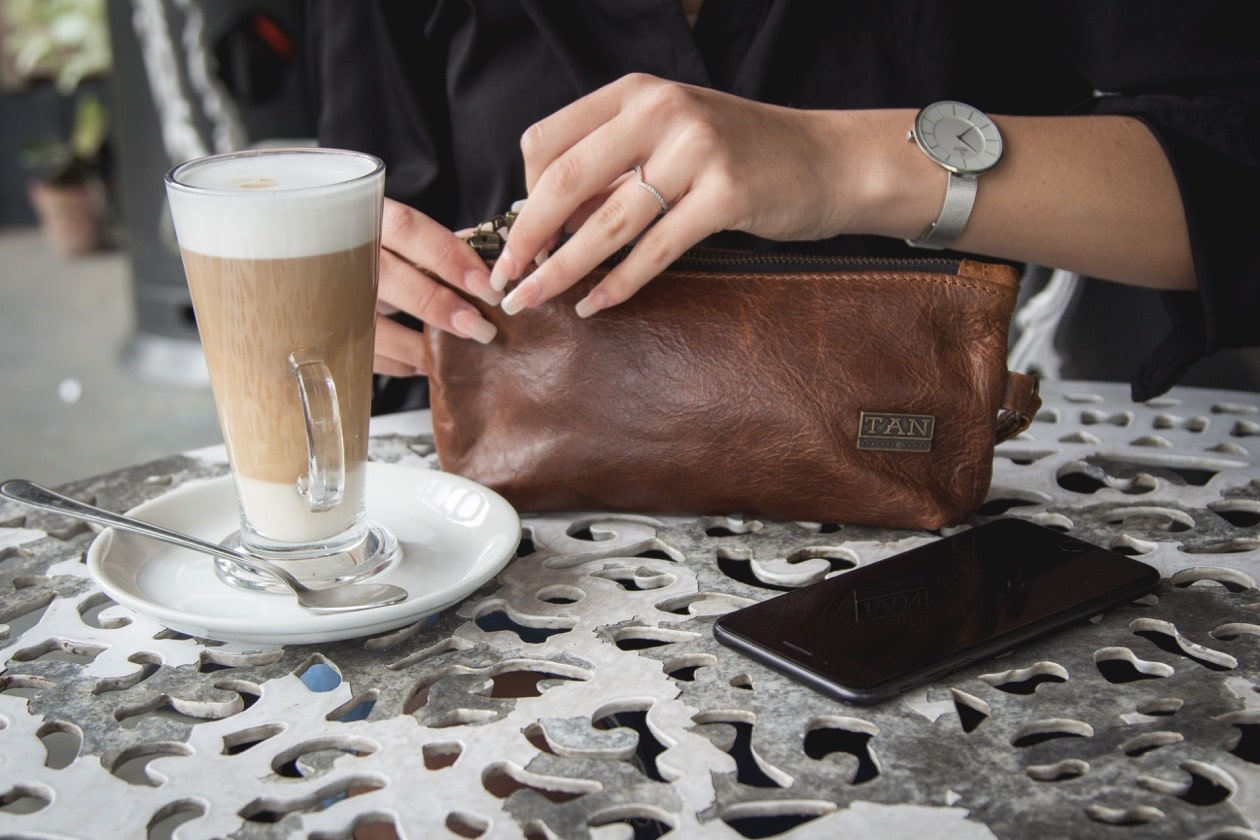 Brooklyn Leather Pencil Bag
(Pencil Bag)
Like the bustling New York City borough she is named after, Brooklyn is a hip, artistic, innovative trendsetter. Skillfully designed for pencils, makeup, tobacco, sunglass or any other small items.
Lauren Leather Wallet
(Ladies Wallet)
Lauren is a classy and well-respected lady with a beautiful, evergreen soul. Like the laurel leaf that gave her her name, she is earthy and flavourful. She is a petite woman who has manifold uses.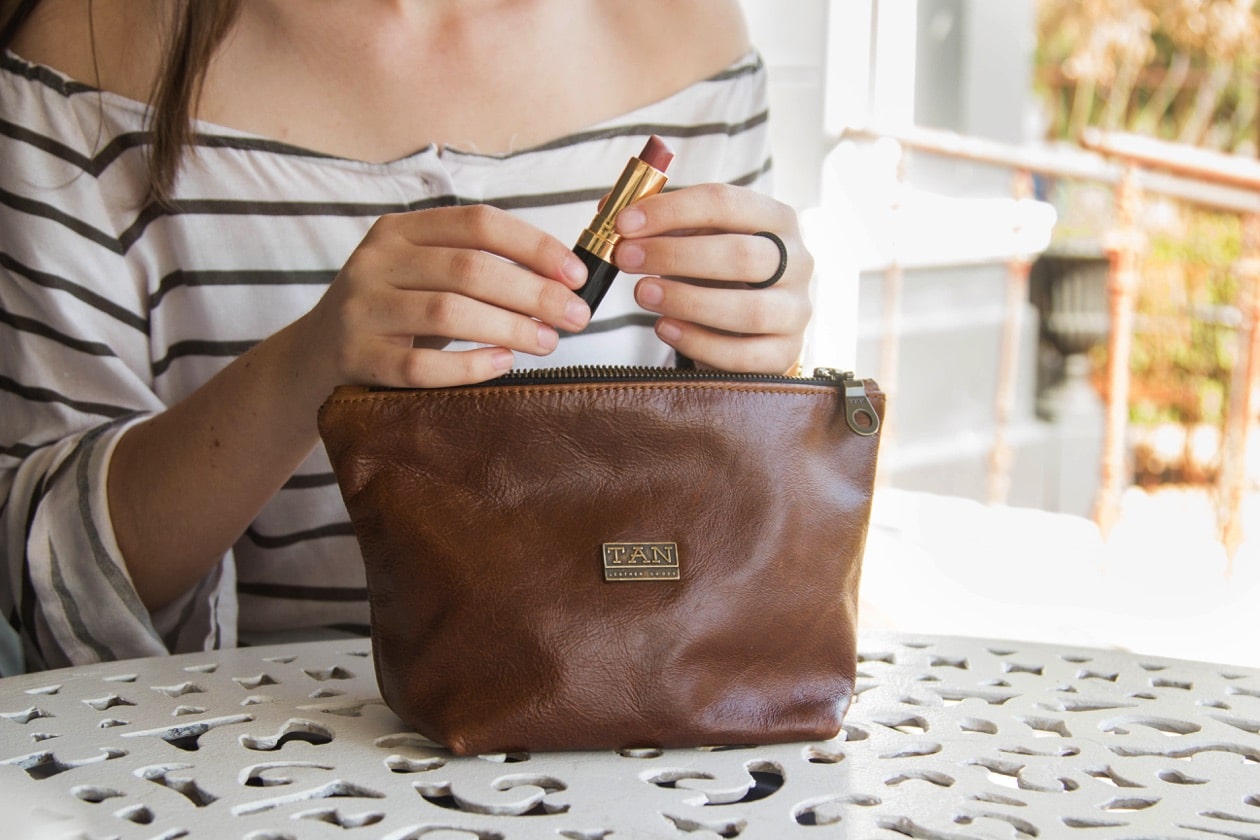 Louise Leather Makeup Bag
(Makeup Bag)
Louise is royal. She carries herself with stately grace and oozes strength. This princess of a cosmetic bag, made of premium-grade leather, will protect your makeup with her durability.
Felix Leather Cardholder
(Men's Wallet)
Felix means "successful" and this stunning sidekick indeed complements the hero of a tale marked by prosperity.  He functions as a nifty, ergonomic cardholder for the modern, dapper man.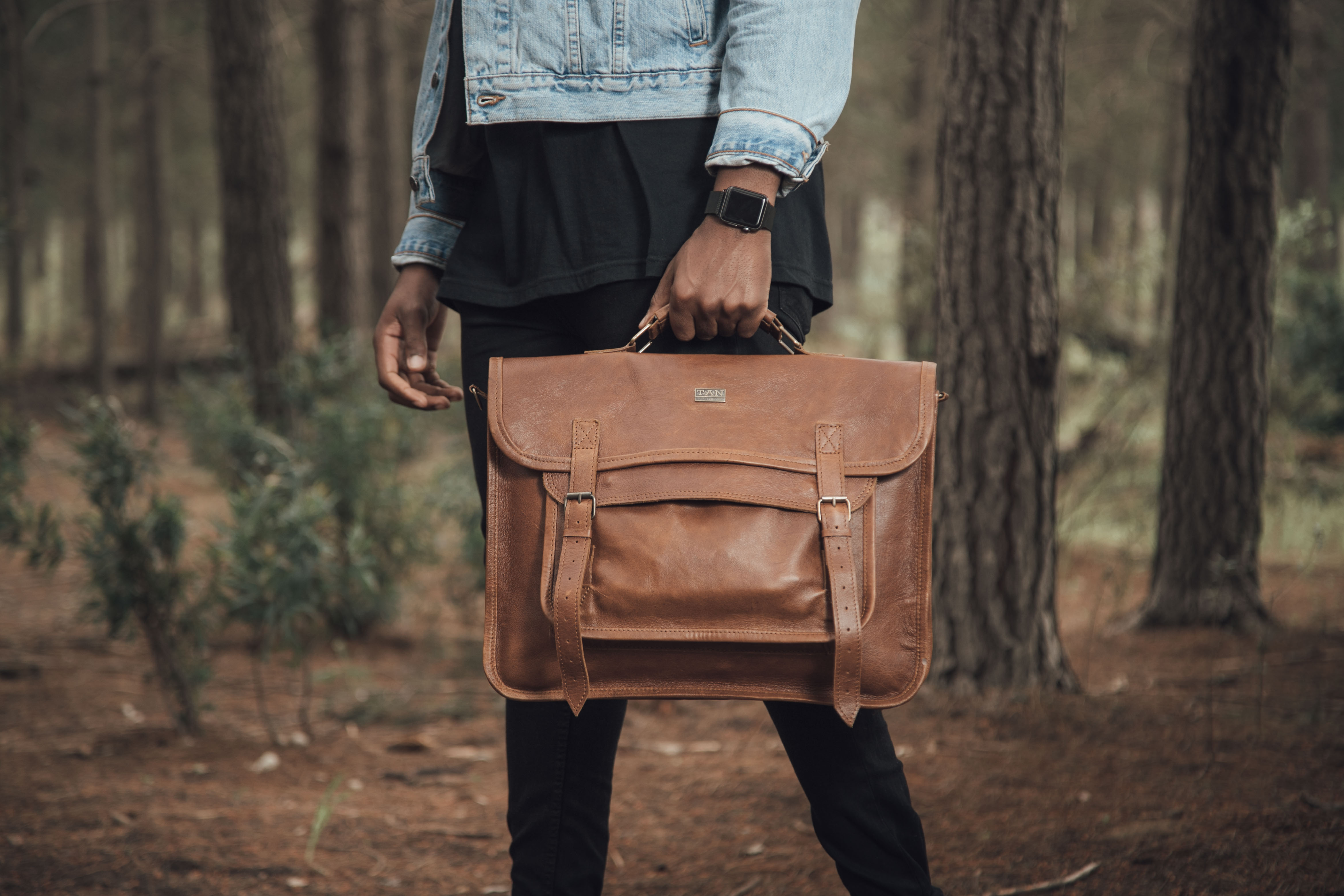 Alfred Laptop bag
(Messenger bag)
The Alfred Laptop bag is a sage, as his name signifies. This laptop bag knows things – like where he is going and what he needs to do in order to get there. Therefore, he fits perfectly in the ambitious hands of a classy and composed professional.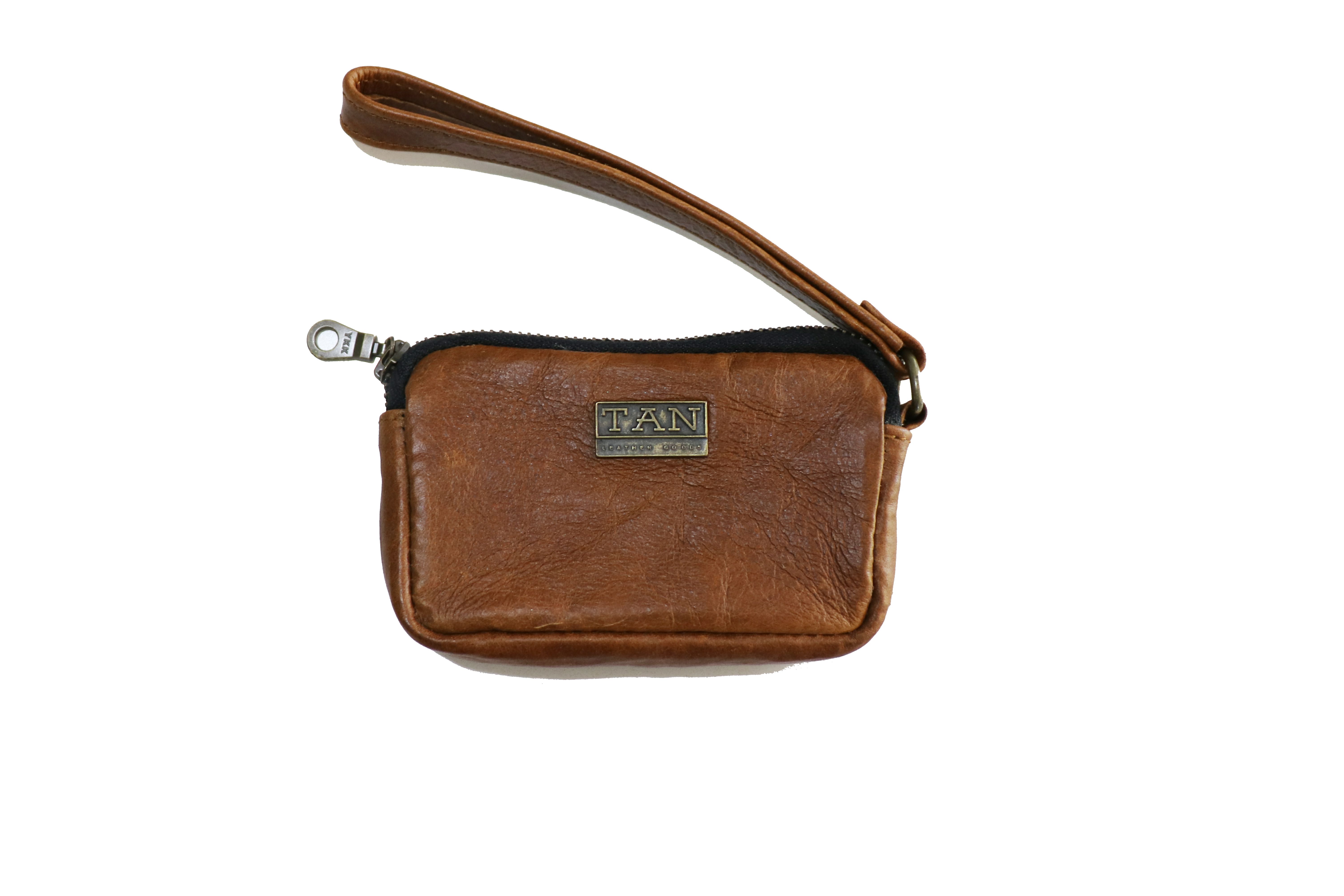 Nollie Leather Wallet
(Ladies Wallet)
The Nollie leather wallet is the perfect companion for women. She boasts a steady lanyard, which is perfect for carrying in your hand wherever you go.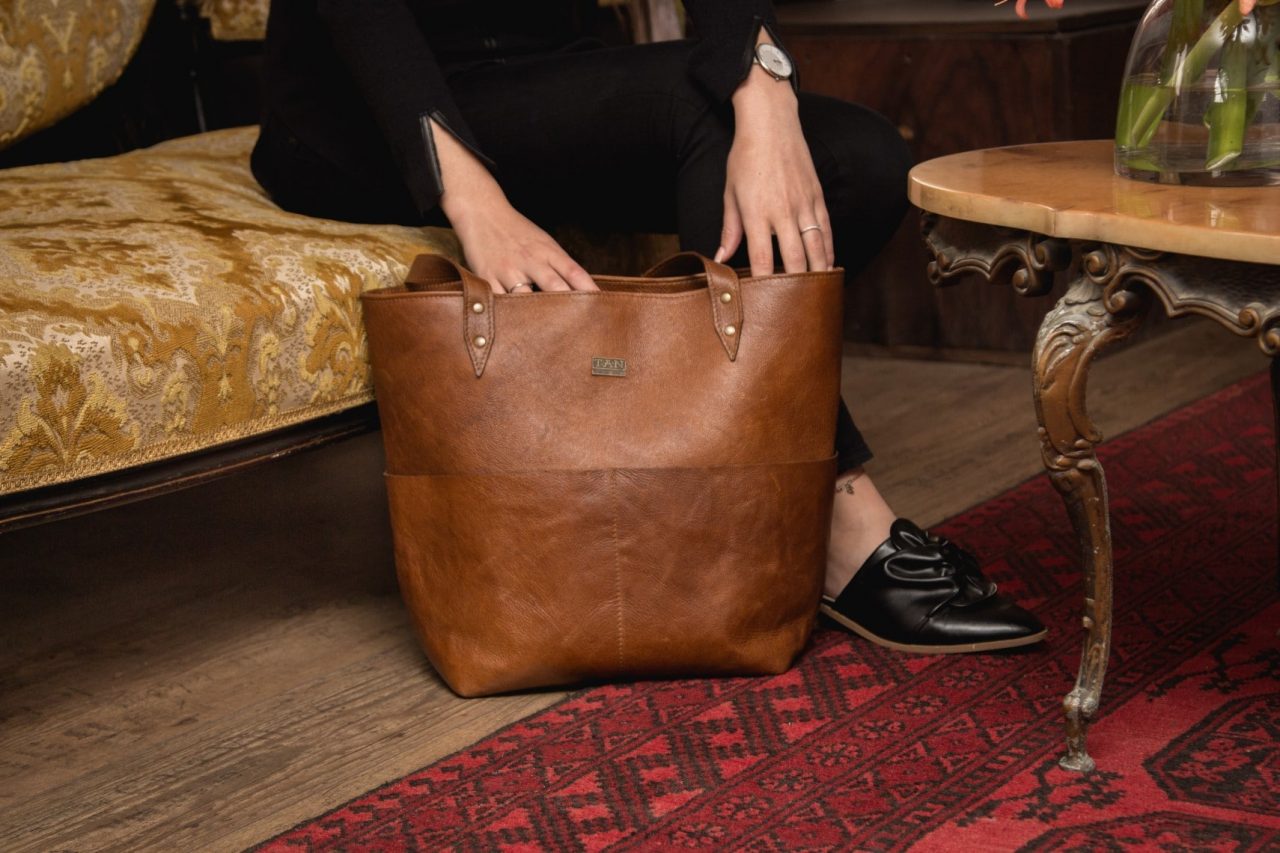 Emma Leather Bag
(Shopper)
Emma is not shy of being on the bigger side and has room for anything from laptops, binders and books to beach accessories and overnight clothes (perfect for indoors or outdoors).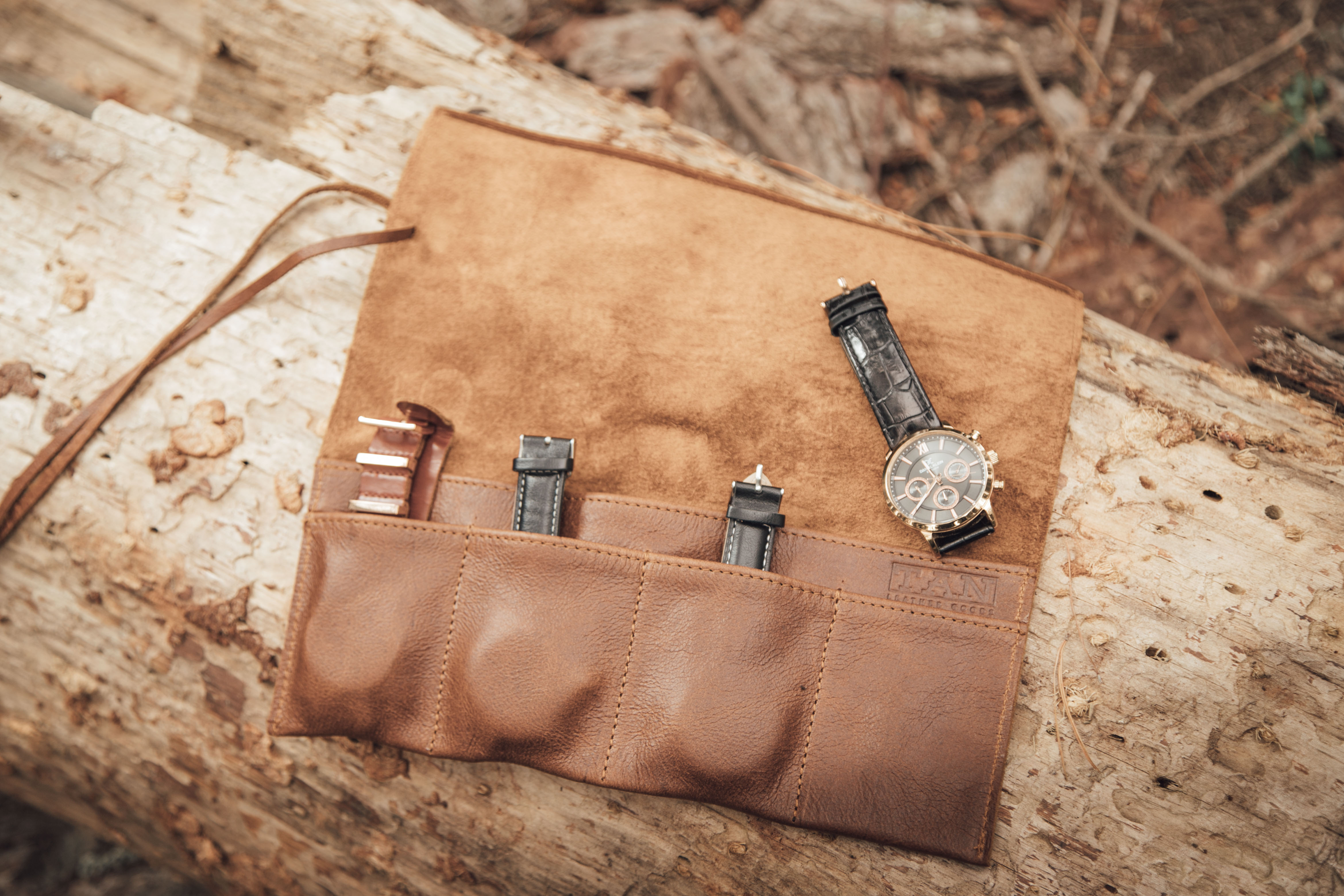 Watson Leather Watch holder
(Watch Holder)
TAN Leather Goods' watch holder is elegantly handcrafted to keep your beautiful watch collection in one place.