Your nappy bag need-to-haves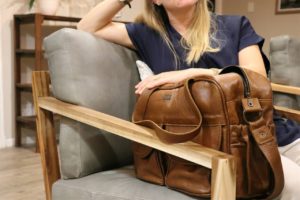 Having a baby is one of the most delightful experiences, but oh – it comes with endless administration! Leaving the house may well be an entire morning's job. Speed things up and make outings more pleasurable by having your nappy bag kitted out well.
Time to go? Just remember your baby does not appreciate your clock. He works on his own time and when it is time for whatever he decides it is time for, you need to be geared! Here are some suggestions on what to pack in your nappy bag for all those times.
Nappy changing time
You need nappies in your nappy bag. Duh, right? However, this is not all it takes to manage this dirty business of mommy-hood.
Make sure to load:
Nappies

Wet wipes

Toilet paper or tissues

Disposable nappy sacks

Bum cream

Baby powder

Foldable changing mat

Surface sanitising spray

A strong stomach
Dress up time (Again?!)
Babies are divas. They need wardrobe changes quite often.
As your baby's stylist, you should be prepared with:
An extra change of clothes, just in case (and there is almost always a "case")

Something cooler/warmer than his current outfit if temperature changes occur

Drooling bibs

Socks

Sunhat and baby sunscreen

Beanie

Style!
Feeding time
Babies are big picnickers. It's like they always want to start consuming when you are out.
Have everything on board for when hunger strikes!
If breastfed… Breastfeeding cover and extra breast pads

If formula-fed… Bottles, formula and clean water

Burping cloth for the aftermath of those milky moments

If weaning has started… Handy snacks such as crackers, dried fruit or baby food pouches

Eating bib

Lots of patience and maybe an outfit change for yourself…
Play time
When you are out and about, baby cannot always enjoy your full attention and will want to throw her toys out of the cot. Or the trolley. Or the car seat. So take some along! Keeping her busy with exciting, age-appropriate toys is essential to the success of your extra-mural activities.
Some suggestions:
Shakers

Baby books

Activity balls

Teething toys

Stacking or nesting toys

Great capacity for peek-a-boo
Ouchie time
Being a baby can hurt a lot! Make sure you have the right medication with you for when those darn discomforts follow you out of the house.
Consider packing:
Any medication your baby is currently taking

Balm for itches and sores

Teething remedy

Something for pain or fever

Loving touch
Sleep or soothe time
Babies are rather moody and lazy. When tiredness or irritation sets in, mommy needs to be ready to soothe her little one into a better mood or off to dreamland. You know what your baby's special need are when the slumber party begins.
Maybe it includes:
Dummies

Muslin receiver or warm blanky

Sleep aids, like a comfort cloth or soft toy

Baby carrier or wrap

Lullabies in your best singing voice
Mommy's time
Do not get so focused on your baby's needs that you forget about your own! Nobody can be lugging a little human plus two bags around, so your nappy bag will need to double up as your handbag.
Be sure to pack whatever you require, like…
Wallet

Cell phone

Sunglasses

Water bottle

Snacks (this baby business makes one hungry!)

A good sense of humour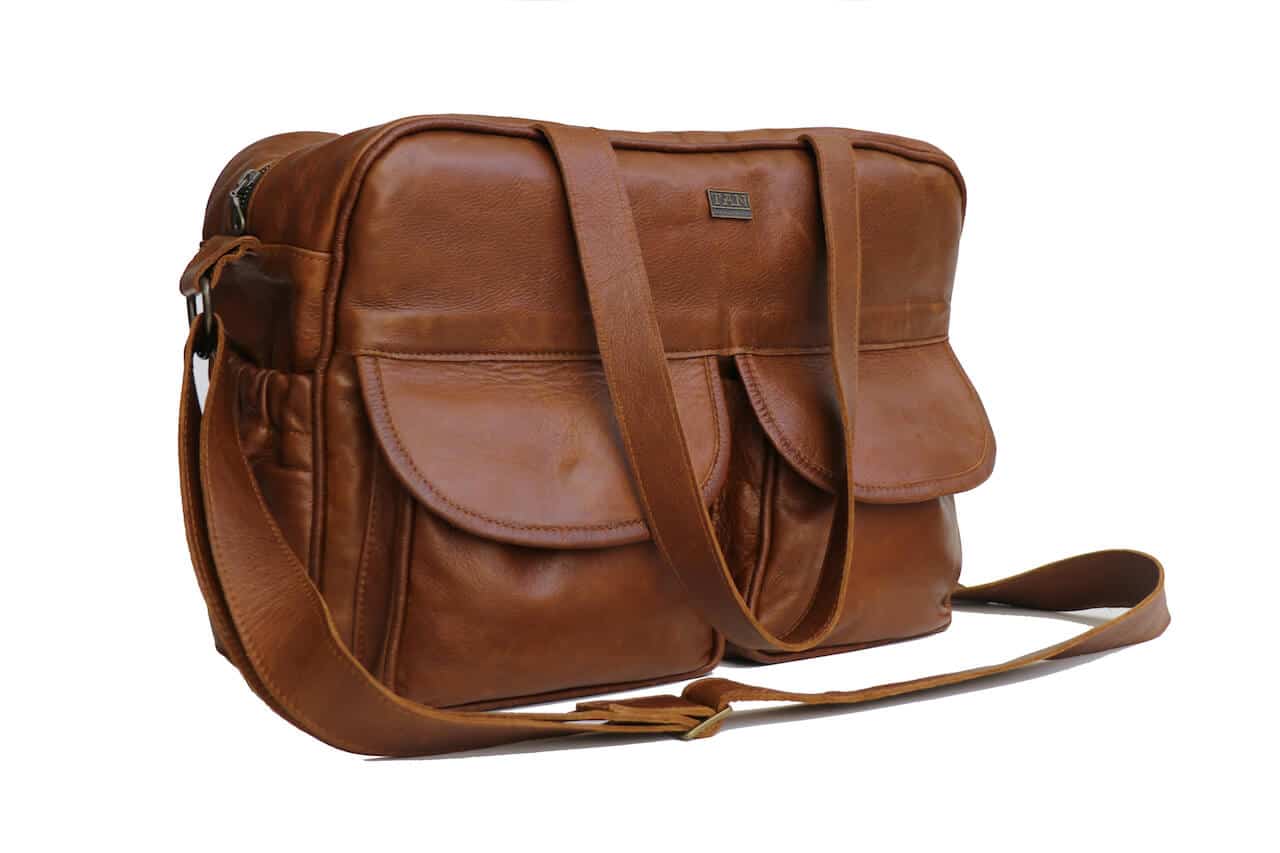 Joanie
(Nappy Bag)
And what mommy needs most in all of this is the right nappy bag, of course! Tan Leather Goods took note and created Joanie – a beautiful bag that is perfectly practical, yet seriously stylish! She is durable, spacious, functional and chic with a foldable changing mat and many extra pockets. Just because you have rings under your eyes, your pre-baby clothes don't fit (yet!), you often reek of some not-so-darling baby smell and are probably running late with a crying baby in your arms does not mean you have to give up on sophistication.